---

Feb 8th, 9th & 10th
Cocoa Rock and Mineral Show
Cocoa, Florida

Demonstrate Soapstone Carving
---

Feb 12th & 13th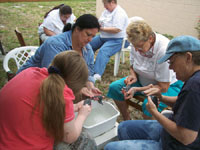 Soapstone Carving Workshop
Cocoa, Florida

Soapstone Carving Workshop
---

March 27th & 28th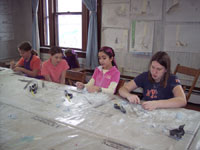 Home School Classes
The Gallery of the Yates County Arts Center*
119 East Elm Street
Penn Yan, NY 14527

Soapstone Carving Workshop
---

March 29th & 30th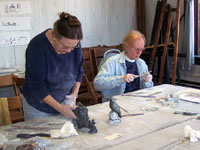 Spring Soapstone Carving Session
The Gallery of the Yates County Arts Center*
119 East Elm Street
Penn Yan, NY 14527

Soapstone Carving Workshop
---

April 5th to April 6th



Buffalo Rock and Mineral Show*
Erie County Fairgrounds in the Market and Grange Buildings,
Hamburg, NY
please use the South Park entrance.
Hours: Sat. 10-6 PM & Sun. 10-5 PM
Demonstrate the carving of soapstone
---


April 20st to 25th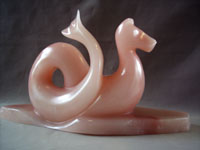 April 27th to May 2nd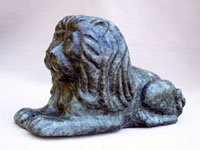 May 4th to May 9th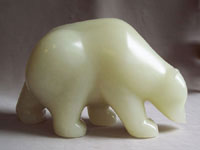 William Holland School of Lapidary Arts
*
Young Harris, GA
Soapstone Carving Classes
---

May 10th & 11th
Rolling Hills Studio Tour
*
Williams Design Studio, Bethany
Ontario

Exhibition and Sale
---

May 18th
Whetung Gallery
*
Curve Lake Indian Reserve
Ontario

Open House - Meet Gallery Artists
---

May 27th - June 14th
Carole Finn Art Gallery *
13 Newcastle Street
Minden, Ontario
Meet the Artists
June 4, 7 pm
A Group Exhibition with Pauline Holancin, Jake Mol, Jan Fitch and Barb Peel
---

June 6th, 7th and 8th

State Line Gem & Mineral Society*
47th annual Rock Show
Fulton County Fairgrounds
Wauseon, Ohio

Demonstrate the carving of soapstone
---

June 20th & 21st
National Aboriginal Day
Whetung Gallery
*
Curve Lake Indian Reserve
Ontario

Demonstrate the carving of soapstone
---

June 27th, 28th & 29th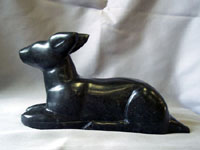 Sudbury Craft and Art Foundation*
Soapstone Carving Workshop
Carmichael Community Centre
Sudbury, Ontario


Soapstone Carving Workshop
---
August 11th - August 15th
Soapstone Sculpture Class
*
Haliburton School of the Arts.
Haliburton, Ontario
The Haliburton Campus of Sir Sandford Fleming College is located in the Haliburton Highlands of Ontario surrounded by the wide open spaces of the north, hundreds of clean lakes, hills and fresh air.
Haliburton is at the southern tip of Algonquin Park, 100 km north of Lindsay and 1.5 hours from Peterborough, Ontario.
Workshop to teach carving and polishing of Soapstone.
---

September 5th, 6th, and 7th

Toledo Gem & Rockhound Club 34rd Annual Show*
Stranahan Theater complex
4645 Heatherdowns Blvd., Toledo, OH
Hours:
Fri. 4-9 PM, Sat. 10-8 PM & Sun. 10-5 PM
Demonstrate the carving of soapstone
---
September 27th & 28th
I7th Annual Sudbury Craft and Arts Foundation Fall Studio Tour
*
Ann Suzuki Studio
1304 Lakewood Dr.
Sudbury, Ontario
Show and Sale
---

October 11th & 12th
Whetung Gallery
*
Curve Lake Indian Reserve
Ontario

Open House - Meet Gallery Artists
---

October 18th & 19th

Kingston Studio Tour
Rankin Studio
3248 Round Lake Road,
Kingston, Ontario
Show and Sale
---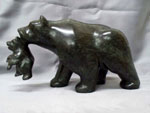 October 26th to November 1st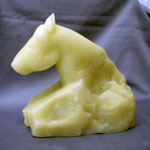 November 2nd to November 8th

William Holland School of Lapidary Arts
*
Young Harris, GA
Soapstone Carving Classes
---